Better Products • Better Selection • It's all there at Timberman
Timberman – Deck King Decking Screws
Torx Drive (T25)
Available in Countersunk & Raised Head
304 Stainless Steel
10g x 65mm
Available in 500 piece box quantities
Available in Bronze 
Features& Benefits:
Premium trade grade quality
Double thread locking
Quick and easy to install
Stainless steel 304-high corrosion protection
Special long shape fluted point captures chips in timber and quick and easy drilling
Suitable for decking and other exterior use
T25 torx drive bit holds better. Doesn't strip the screw head as easily as a Philips head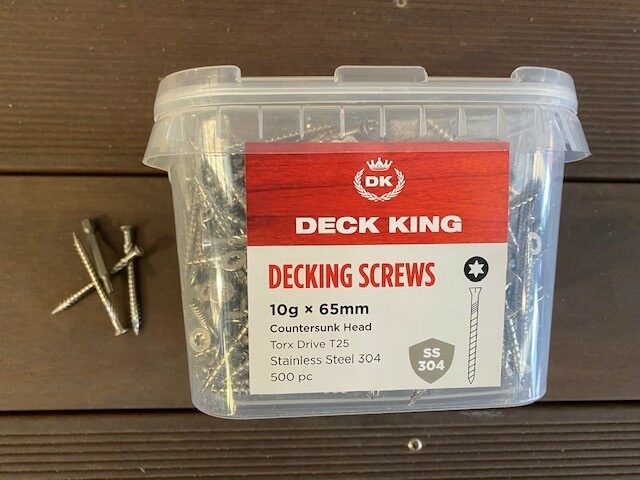 Premium Timber
Check out a full range of our products.
Our Current Specials
Check out a full list of our specials.